Kaleidoscope Scrap Quilt Tutorial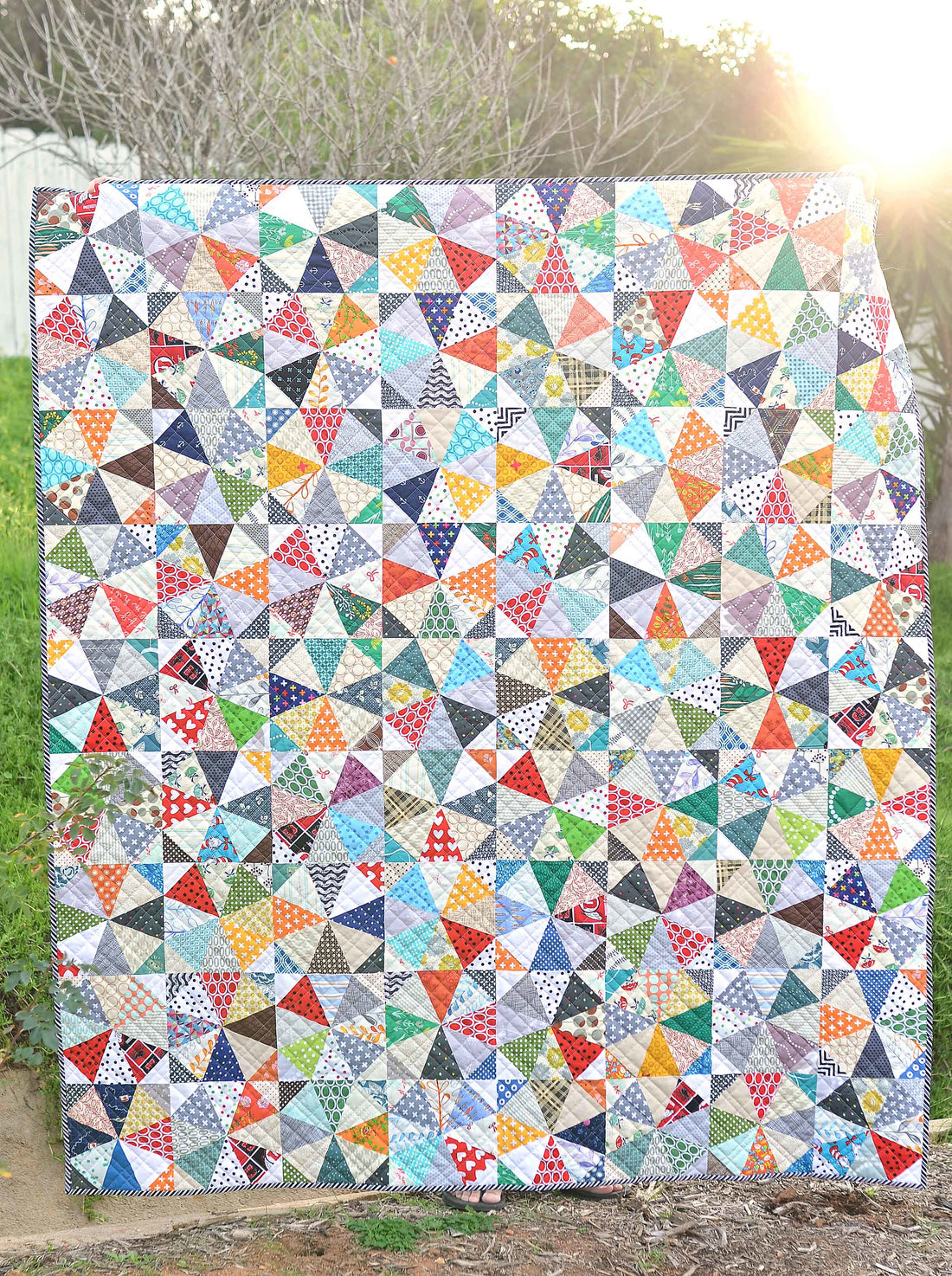 Kaleidoscope Scrap Quilt Tutorial
The Kaleidoscope Quilt is a great way to use up your scraps. This tutorial plays with value to create a lot of movement and a fun design. It is a great project if you are wanting to try a new skill or wanting to build on what you learned about value when making the Plaid-ish quilt.
This tutorial uses a template to cut the shapes for the blocks. When printing the templates, make sure that your scale is set to 100%. There is a 1" test square on the template sheet to make sure your templates are printed correctly.
This tutorial makes a quilt that is 64" x 72".